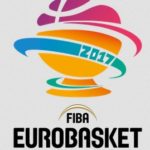 In 2017 Eurobasket tournament will enter the territory of Finland, Israel, Romania and Turkey. The final of the championship will be played in Istanbul, reported in the European office of the International federation of basketball.
Eurobasket 2017 Group A Teams
Poland
Greece
Finland
Iceland
Slovenia
The men's European Basketball Championship in 2017 in the second time in a row in the history of holding a tournament will be hosted by four countries.
Final part of the previous draw of a tournament in 2015 passed in the territory of Croatia, France, Germany and Latvia. For tickets and other information see Facebook event that will be held from August 31 to September 8, 2017.
Our national team will also participate in the tournament with host rights.
Finland's partnership with Iceland
The Scandinavian countries combine efforts for successful holding a tournament.
Before last year's Eurobasket FIBA entered practice of signing of partner agreements between federations for joint holding a tournament. This practice will remain and now – in anticipation of draw of Evrobasket-2017 which will take place on November 22nd, the countries hostesses of a tournament begin to announce the future partners.
The Scandinavian duet became first signs: federations of basketball of Iceland and Finland signed the contract on partnership. Thus, the national teams of these countries automatically appear in one group of the first stage, and federations will cooperate concerning distribution of tickets, resettlement of fans and we designate.
As it is reported in the statement of the parties, about 30 thousand Icelandic fans visited France during football Euro-2016. To repeat this figure in Helsinki-2017 it will be difficult, but the Finnish side is ready to reception of fans from Iceland. In the 2015th year Iceland for the first time got on basketball Eurobasket, acted there more than adequately, therefore now Vikings want to prove to be to Europe again.
Romania, Israel, Finland and Turkey will be owners of the first round of Eurobasket-2017. As expected, in the next weeks all countries hostesses of a forum will report about names of the partners in holding a tournament.